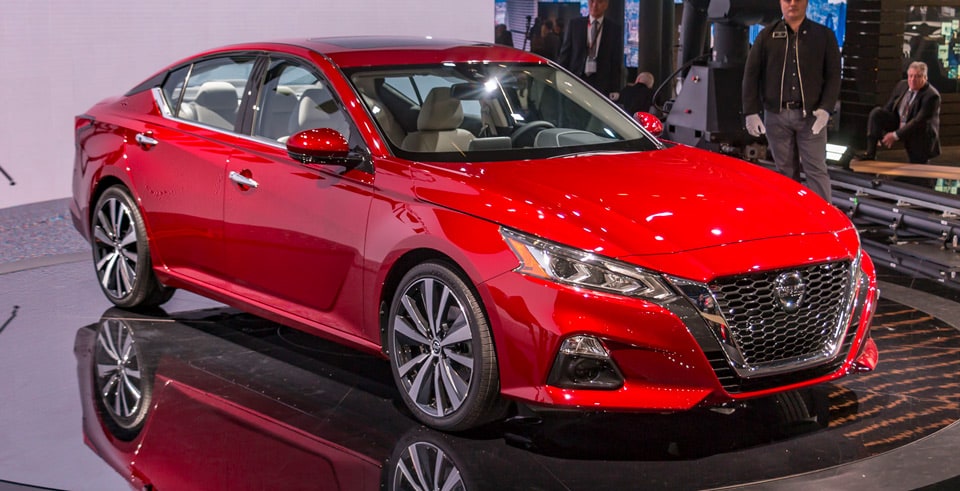 Photos From KBB
The 2019 Nissan Altima: Revealed at the 2018 New York International Auto Show
The 2019 Nissan Altima was recently shown for the first time at the 2018 NYIAS. The upcoming Altima received a redesign that adds tons of cutting-edge features from a ground-breaking engine to the newest safety sensors. It still has the efficiency, space, and comfort that drivers love about past Altima's, but it adds so much more.
So, what exactly is new to the 2019 Nissan Altima?
Powertrain
There are two engine options with the Nissan Altima, and both are brand new. The star of the show is the variable compression turbo engine, which literally changes its shape depending on if the drive demands more power or if you want efficiency. There is also a 2.5-liter direct injection engine that is ever more efficient while still packing some serious power.
The other addition to improve your drive is the intelligent all-wheel drive. The 2019 Nissan Altima is their first sedan to come with this smart feature. It can switch how much torque it sends to each wheel, so in ideal conditions it handles like a front-wheel drive car, but if conditions worsen it sends torque to any wheel that needs it for greater traction.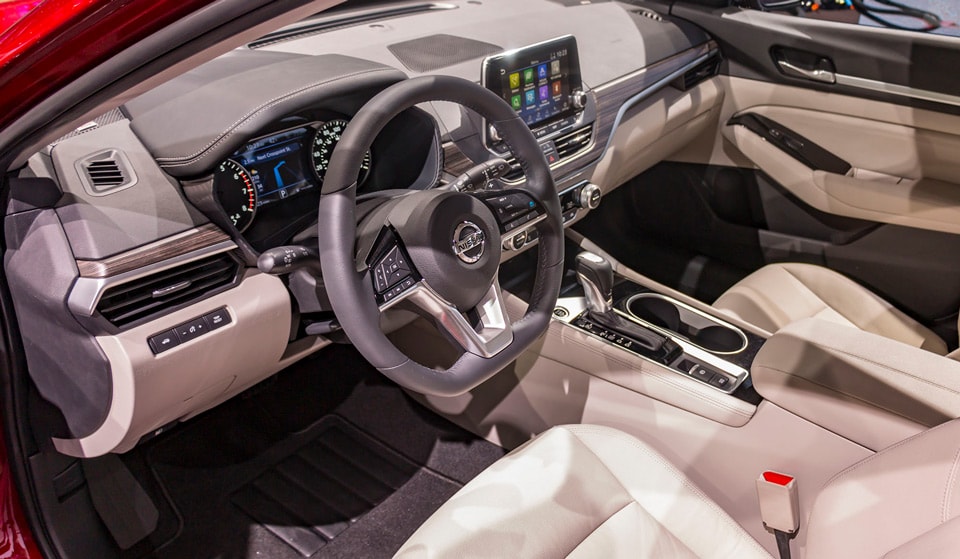 Technology
The 2019 Nissan Altima has some of the smartest engine technology out there, but there are also several additions to the entertainment and safety features.
Every trim level comes standard with Apple CarPlay™ and Android™ Auto compatibility, which makes it easy to control apps on the 8-inch touchscreen.
The available NissanConnect™ Services Skill lets users tell their Amazon Alexa to lock/unlock their Altima and remotely start their engine, so you can get it ready for your drive in the morning.
ProPILOT Assist uses sensors all over the exterior to handle the driving for you.  It can come to a complete stop and start back up again in bumper-to-bumper traffic, and even on the open road it is able to turn for you and keep you in your lane.
These are just some of the ways that the 2019 Nissan Altima is changing what we think is possible in a car. If you want to learn more about its features or availability, give us a call at (877) 322-8847, or stop in at our dealership in Merced.
The new 2019 Altima will be available soon at our dealership!