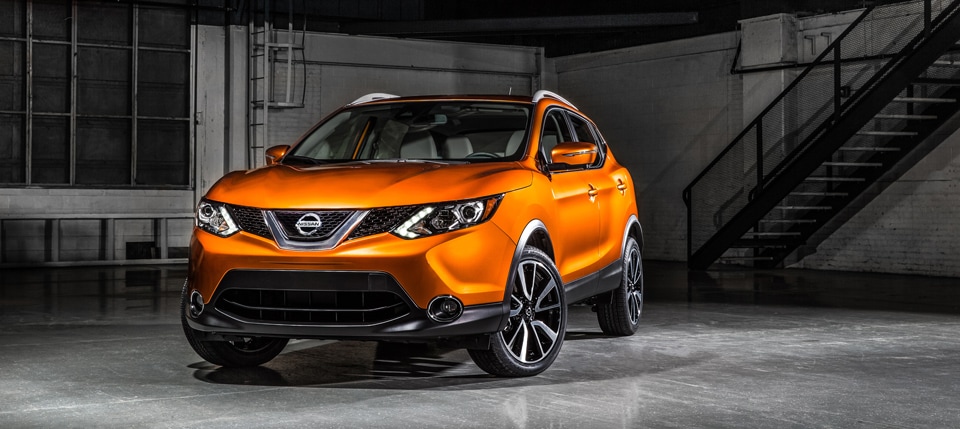 The New Nissan Rogue Sport: Now Available!
If you're looking for a brand new cruiser in the Merced, CA area that can fit in tight spaces and has excellent steering and handling capabilities, the Nissan Rogue Sport may be your best bet. It starts at under $25,000 and features one of the most modern and unique looks on the pavement. If you want a lot of interior and cargo space, and like to stand out, this is the car for you.
The Nissan Rogue vs. Nissan Rogue Sport
The main difference between the Rogue and the Rogue Sport is that the Sport is smaller and more equipped to get in and out of parallel spaces and other tight parking spots. It also features a more sporty ride and has a slightly lower starting price than the Rogue. The Rogue Sport starts at $21, 420 and the Rogue begins at $23,820. The Rogue Sport also boasts slightly fewer horses at 141 with a 2-liter engine. In contrast, the Rogue has a 2.5-liter engine and 170-horsepower.

Nissan Rogue Sport (left) vs. Nissan Rogue (right)
Meet The New Nissan Rogue Sport
The Rogue Sport has one of the best fuel economy ratings for a compact SUV crossover at 32 mpg on the highway and 25 in the city. This car will be a great commuter vehicle and a great option for road trips. Some of the $21,420 base S model's key features include Advanced Drive-Assist Display, a RearView monitor, Siri Eyes Free and Bluetooth Hands-free phone system and Bluetooth streaming audio.
Front-wheel drive is the norm, but an all-wheel drive option is available. Under the hood drivers will find a 2-liter DOHC 16-valve 4-cylinder engine.
If a Nissan Rogue Sport sounds like a good choice for your budget and lifestyle, we invite you to visit Razzari Nissan anytime at 1675 Auto Center Drive, Merced, California. We'll get you set up with a private test-drive and answer any questions you may have. You can also reach us by calling (877) 322-8847.