Comparing the Nissan

Murano


to Some Top Competitors
Our team knows that information is key when you are choosing which model will be the best fit for your life, and we are here to make that information easy to find. The 2018 Nissan Murano offers a lot for you to take advantage of, and we want to show you how it compares to its competitors.
Nissan Murano Compared to Ford Edge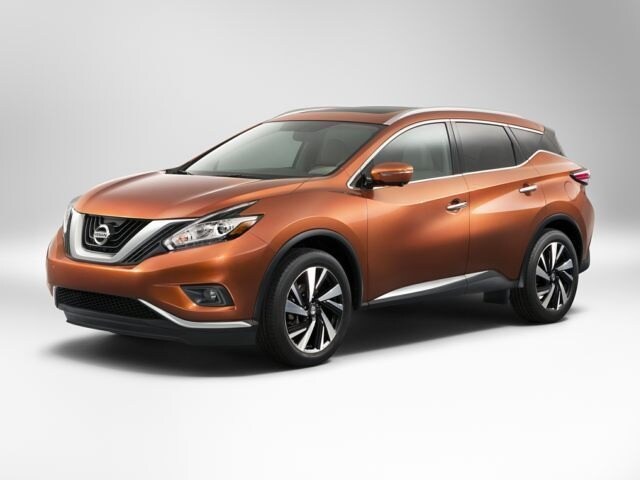 Many customers want the most sophisticated safety systems because it is one of the most important aspect of their vehicle. The Murano offers many standard and optional features that the Ford Edge does not, including Active Head Restraints to protect against whiplash, Forward Emergency Braking to help reduce the force from - or to completely avoid - an accident, and a driver alert monitor to make sure you stay awake during your drive, among others. The Murano also scored higher on several crash tests conducted by the Insurance Institute for Highway Safety (IIHS), proving it will be a safer experience for drivers.
At the base, the Nissan Murano provides more horsepower than the Ford Edge, giving you a better experience when you are behind the wheel. If you want more power in the Edge, you will need to pay to upgrade your engine, but that will leave you with only 20 mpg combined compared to the 24 mpg combined offered by the Murano.
Nissan Murano Compared to Honda Pilot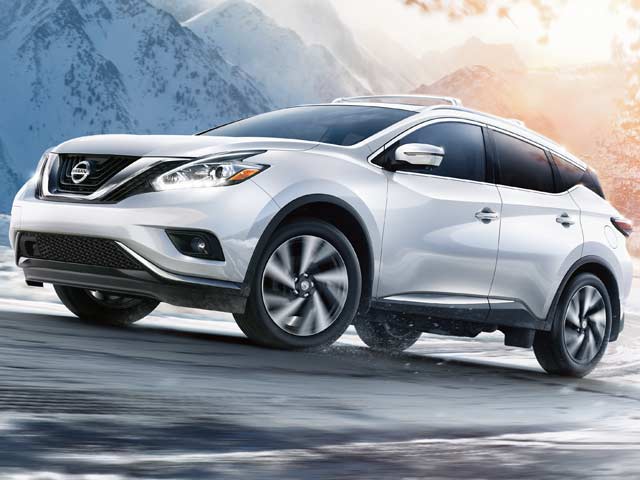 Price can be an essential number for customers, and the Murano is more affordable than the Honda Pilot at every trim level; this can reduce a lot of stress for customers because they are getting a monthly payment plan that is within their budget.
Continuing to be the most cost-effective, the Murano gets better fuel efficiency on the highway and in the city, allowing you to get where you are going without needing to stop so often. This might seem like a small benefit, but you will see large savings over the lifespan of your vehicle.
The interior of the Murano provides several things that the Pilot does not, and it makes a huge difference; options like dual zone front air conditioning, Intelligent Key Doors and Push Button Start, as well as voice activated audio control and integrated navigation give the Murano an edge on the interior.
Nissan Murano Compared to Toyota RAV4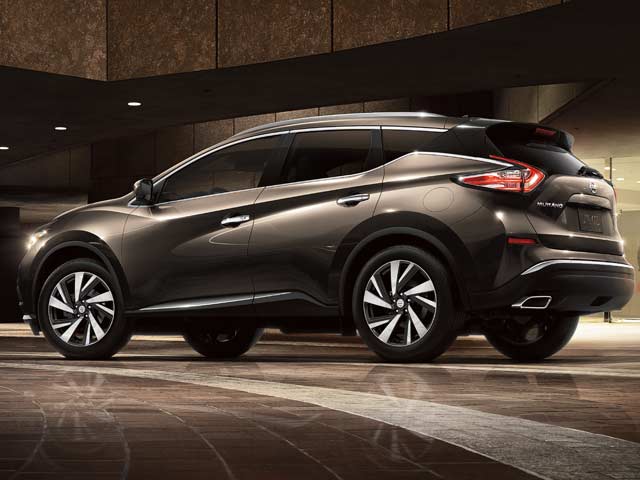 Being able to have enough power to get your vehicle where it needs to be is essential. The Murano comes with 260 horsepower whereas the RAV4 only offers 176 horsepower. The fun driving experience aside, having more power allows you to not feel sluggish performance when your vehicle is full of people and gear.
Your passengers will be more comfortable when you choose the Murano thanks to having more passenger space than the RAV4. No matter if you are driving friends for a night out, coworkers in the carpool, or your kids to practice, everyone will appreciate an interior that doesn't feel cramped.
Passengers will also appreciate the integration of Apple CarPlay and Android Auto in the Murano versus the RAV4 not even including it. Apple CarPlay and Android Auto let you have seamless control over the media of your smartphone - texting, phone calls, music, and more - without distracting you from the road ahead.
If you are interested in choosing the Murano, our team at Razzari Nissan can help. We look forward to getting you into a vehicle that can meet all of the needs of your life!
Hours
Monday

8:30am - 7:00pm

Tuesday

8:30am - 7:00pm

Wednesday

8:30am - 7:00pm

Thursday

8:30am - 7:00pm

Friday

8:30am - 7:00pm

Saturday

9:00am - 7:00pm

Sunday

10:00am - 7:00pm